Table Bay Mall Gift Card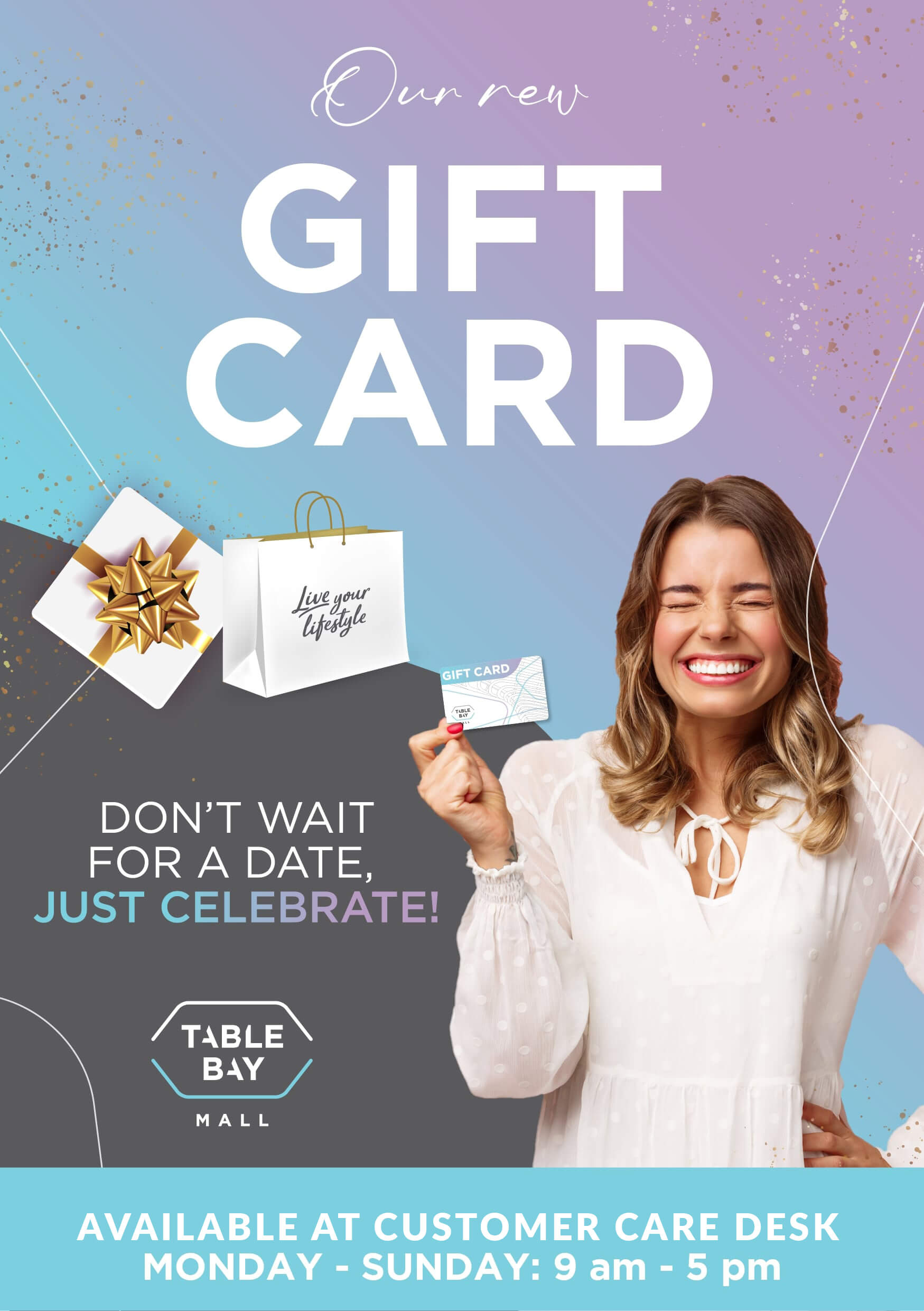 We are thrilled to introduce the gift card you've all been waiting for!
Every day is a special occasion, so why wait? Celebrate the everyday by purchasing your new favourite gift card today! We're looking forward to being a part of spreading joy and making every day special for you and your loved ones.
Don't miss out—be one of the first to experience the magic with our newly launched gift card.
Get your Gift Card at our Centre Management office, Basement Level, Middle Lobby 2
Monday to Sunday: 9 am to 5pm.
#TableBayMall #liveyourlifestyle #GiftCardLaunch #EveryDayIsSpecial #SpreadJoy
Tap your loaded parking card here on Entry and Exit at the booms.